Wondering what to do in your free time apart from sightseeing in Warsaw? Maybe something you've never tried before? We can inspire you so the Warsaw experience would be even more unforgettable.

1.Vodka tour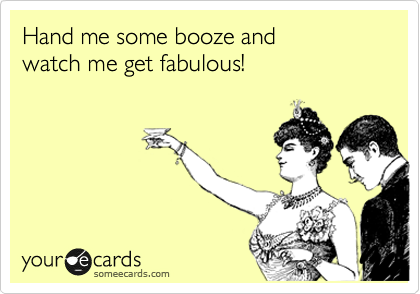 Duration: 3.5 hours  
Price: 260 PLN (inclusive of 8 vodka tastings and 5 food tastings)
www.eatwarsaw.com
+48 661 368 758
[email protected]
Oh yes! Sounds like a good party. This activity not only brings you closer to polish culture, as well you can make new friends there. That is a new way to explore the city.
2. Targ Śniadaniowy
Every Saturday at Żoliborz – Gimnazjum nr 55, 
aleja Wojska Polskiego 1a, 02-495 Warszawa
Hours: 9.00 – 16.00
Every Sunday at Mokotów – Warszawa, Mokotów,
square AK Granat, corner of st. Puławska and Woronicza
Hours: 10.00 – 17.00
Amazing alternative for weekend morning where you can grab every day something else to eat. On the market you can find variable food trucks, listen to niche bands and meet new people. You can find there wide range of dishes from traditional scrambled eggs to snails; both breakfast and dinner options.
3. Bubble football 
Price: dependable on the amount of participants, starts from 30 zł per person.
http://crashball.pl/ ← more info
Gather up your friends and have some fun encased in an inflated torus, bumping on each other and aiming to score. Sounds like loads of fun and a great way to integrate group of friends.
4. Picnic in Ciszyca on the beach (under Warsaw)  
Around 40min drive
Wild beach in Ciszyca by Vistula is definitely less crowded than the one in 'Powiśle'. It is a secret place to take someone close for a picnic there, you can be sure not to be disturbed by running dogs or loud kids.
5. Escape rooms
Price: 150 zł – 180 zł
Place: Indiana, Laboratory, Basement:
City Centre, Śniadeckich 1/15 Street, 3 minute walk from Politechnika Metro
or

Museum, Medieval, Time Machine:
Praga District, Inżynierska 1 Street, 3 minute walk from Dworzec Wileński Metro
If you like the thrill of adventure and want to test your logic but most importantly try out your teamwork skills, we have something special for you – Escape Rooms. There are few places in Warsaw where you can play that game so you don't need to stick to addresses above. They differ by themes as well, so contact the room to find out more.
6. Rooftop gardens at University of Warsaw Library
Price: Free
Enormous gardens on the roof are real hot spot for tourists but they are definitely a must-see in Warsaw. The nice weather is almost over so we recommend you to see it while it lasts. You can see breath-taking panorama from up there of an Old city, it is amazing place to relax and feel like outside of the city's hustle and bustle.
7. 3D archery path for everyone
No experience needed,
Place: Fort Blizne, Lazurowa 185A, Warsaw
Price: 40 zł including equipment rental
Another adventure! And you don't need to know how to shoot a bow – quick instruction and equipment rental on the spot. It is a great way to enhance your concentration and accuracy shooting individually or set the challenge and shoot in a group.
8. Open air cinema
Price: Free
Place: Several locations
2nd of September, 21:15, "Ace Ventura: When Nature Calls", Steve Oedekerk, Stawy Brustmana
2nd of September, 21:15,, "Now You See Me", reż. Louis Leterrier, Park Henrykowski
2nd of September, 21:15, "JFK", reż. Olivier Stone, Kępa Potocka
2nd of September, 21:15, "Titanic", reż. James Cameron, Plaża Wilanów
2nd of September, 21:15, "Horrible Bosses", reż. Seth Gordon, Royal Wilanów