Best apartments in Poznan
If you are coming to Poznan from abroad it may be a little bit tricky and hard to find accommodation in the city. Poznan is a pretty big city with more than a half million inhabitants, so renting flat or room there can be challenging. That's why we prepared article for you with a list of best student accommodation for rent in Poznan.
Single room at Wojska Polskiego in Poznan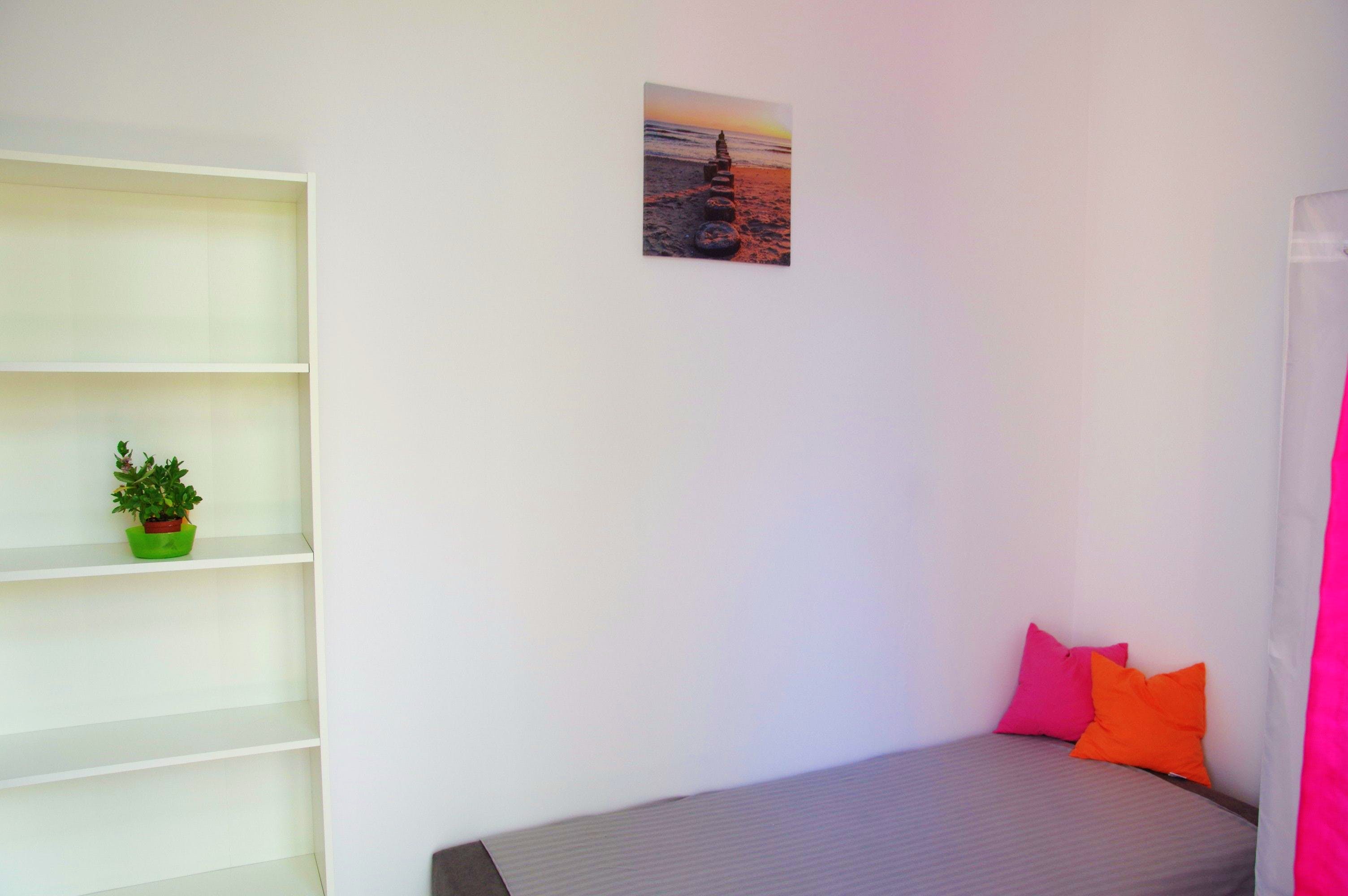 Private room in very spacious villa at Wojska Polskiego 19 street with 8 rooms and huge garden. It has great localisation as it is close to Poznan University of Environmental and Life Sciences. Near public transportation: trains T9, T11 and buses A82, A60, A64 goes to Main Square, Main Station, Bus Station and City Center. Night buses: 236 and 246 every 30 minutes.

It is fully equipped as the flat consists of a kitchen, bathroom with toilet and a shower. It is a great offer for people who love green spaces and calm as nearby you can find Sołacki Park and Rusałka Lake which is ideal for running, jogging, riding bycicle or just taking a walk.
Double room at Wojska Polskiego in Poznan
Double room in the same villa at Wojska Polskiego 19 street, so if you are a couple, 2 friends or 2 students looking to share a room in a flat like this one you have the opportunity to do so with this available double room.
Room at Os. Zwyciestwa in Poznan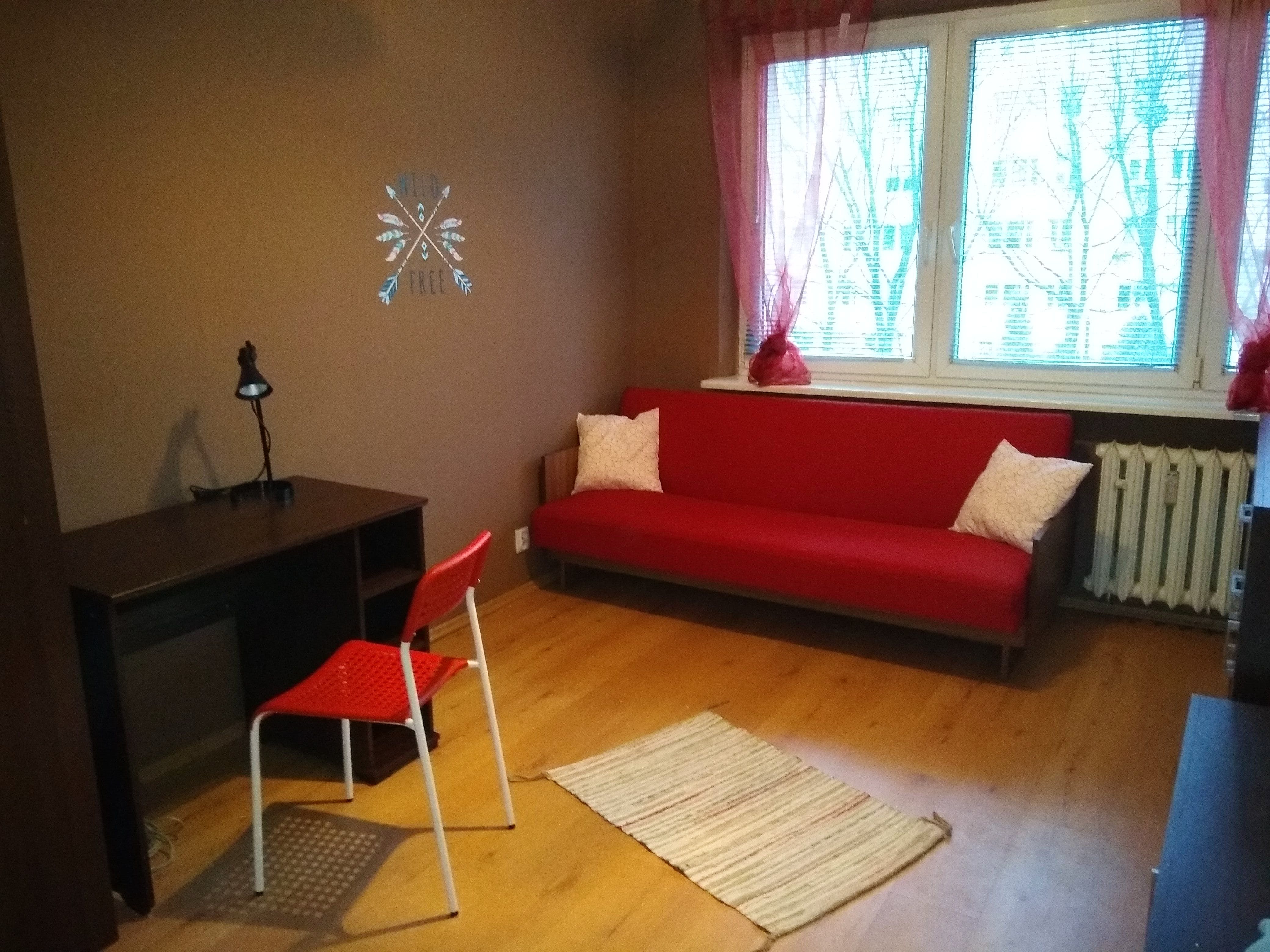 A room for rent in a 3 bedroom apartment that is fully furnished with a separated toilet, a bathroom and a kitchen. In the room you can find a sofa bed, a desk, a chair and a big wardrobe. The apartment is located at Os. Zwycięstwa 4 and has an easy access to universities.The room can accommodate one or two people. So if you are international students, willing to live in a nice apartment with a great location, this offer might be the best for you.
Double room in a flat in the city center of Poznan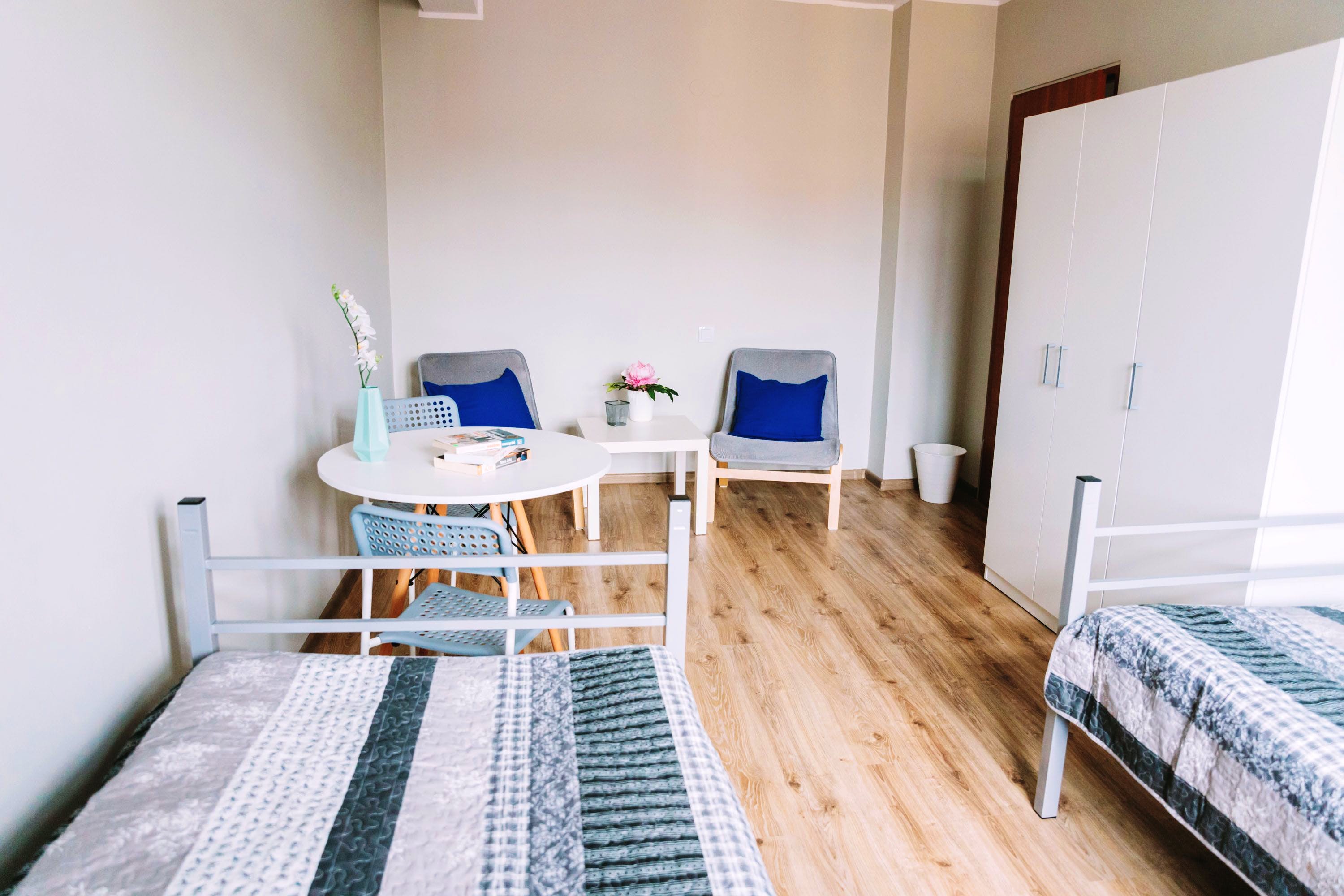 If you are a couple or 2 friends looking for an apartment in the city center of Poznan then this offer might be a great deal for you. It is a fully furnished double room with two beds with bedding, wardobe, two desks, table, chairs. In the flat there is free Wi-Fi access, and a fully equipped kitchen, a bathroom and a toilet. It has also a great location and public transportation won't be a problem as a tram stop is available at 100 meters. Regarding the standard and the price this offer is a great value for money for students. Single rooms also available for rent in the same apartment
Premium studio XL at student house in Poznan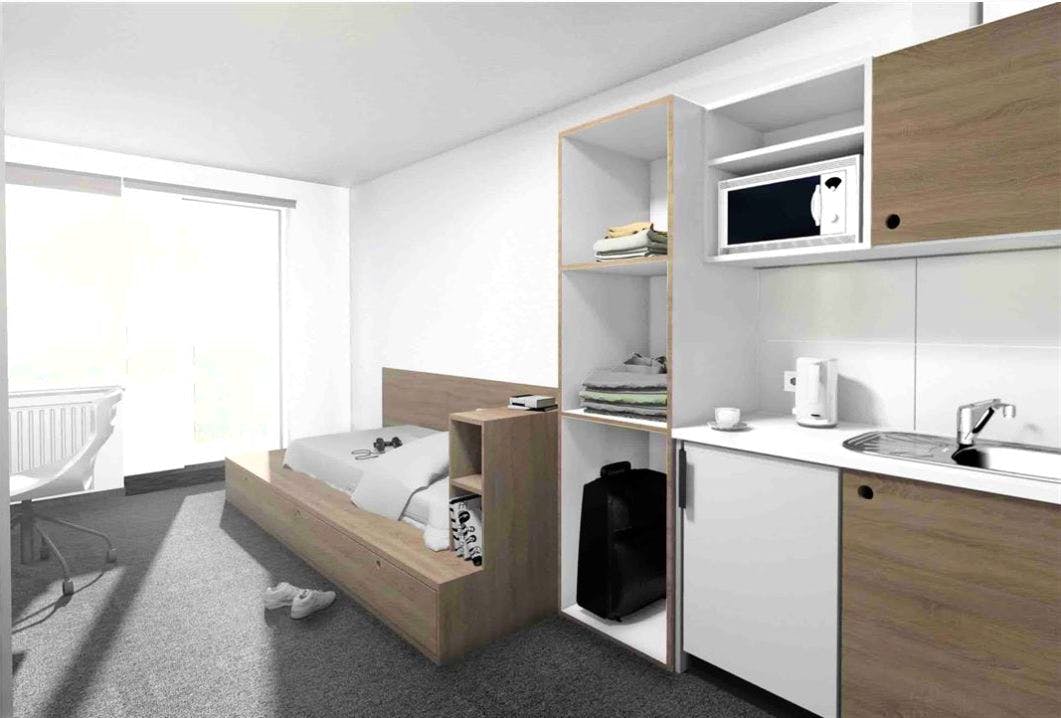 Premium studio at a student house in Poznan, it is located next to the medical university of Poznan. Public transport is available at a near distance as you can find the bus stop at one minute by foot and the Poznan Railway Station at 10 minutes by bus. The student house provides great quality rooms and services to make students lives easier. In the building complex, there is a gym, a coffee shop, and areas where to study and to meet friends. The building provides High Speed Cable Internet, laundry rooms with dryers and a parking for your bike.
Choosing accommodation in Poznan is not easy. What you should take into consideration is communication to your work or University (you can use Google Maps or JakDojade app for that), budget, standard and type (single room, studio or bigger flats). Offers that we presented in this article are best student housing options in Poznan. All of this offers and many more you can book fully online and secure on Pepe Housing. If you still haven't found what you are looking for, feel free to contact us or search more offers on our website.